The Tawas Bay Blues Festival Committee extends their thanks to the local supporters of the Annual Blues by the Bay Festival! These are very generous sponsors and we sincerely appreciate their support!
If you wish to become a sponsor for the Blues By the Bay Festival, Please
contact us
. We would love to add your name!
---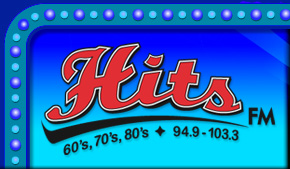 2016 - Sponsor List


Hit's FM


Jay's RV


Chemical Bank

Dean Arbour Chevrolet & Cadillac

Dean Arbour Ford of Tawas

Klenow's Market

Mooney's Ben Franklin


Rose City RV of Tawas

Sunrise Disposal

Tawas Bay Convention Bureau

Barnacle Bills

Hsing's Garden Chinese Restaurant


Mr. Jack'ss

Alpena Beverage

Griffin Beverage

Tawas Tool

Tri County Agency, Inc.

Tawas Bay Beach Resort


Bay Inn - Crow's Nest


Bopp-Busch Manufacturing Co.

Branham's Jewelry Store


G's Pizzeria & Deli


Marion's Breakfast & Ice Cream

McDonald's of Tawas Bay

Dennis & Marsha Mollard

North Star Motel

Sunrise Side Veterinary Hospital

Always a Holiday! - Bed & Breakfast

Rustic Seasons

Tawas Sunshine Realty Co.

Village Chocolatier

Surfside Motel

Vincent Johnson, DDS


Bambi Motel


Blue Bear Jewelry

Huron Community Bank


Print 'N' Go


Tawas Do-It Best Hardware

Toska Electric

Nordic Sports

​O'Connor's


Whitetail Cafe

Brew Krew


Windjammer Gifts

Clearview Carwash